G and L L2500 Cherryburst Ash Body
ae00-2940^277L2500CB
Call to order: (502) 491-2337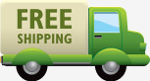 A Custom Model with the beautiful Cherryburst finish and Rosewood fingerboard. A World Class Bass with
expanded electronics gives you a plethora of sounds.
This bass is built in the USA, at G&L's Fullerton, California shop and features the finest of materials, including an upgraded perfectly quartersawn maple neck. It also boasts all of the design improvements Leo gave us with the G&L guitar company.
-the patented and incredibly solid G&L Saddle Lock Bridge (chrome plated brass)
-the G&L ultralite tuners with taperd string posts.
-G&L Tri-tone electronics which are active or passive, with nearly limitless tonal options.
-the G&L Magnetic Field Design pickups (pretty awesome indeed)
Includes a hardshell case and a custom setup for you by your friends at Steilberg String Instruments.
---
Customer Reviews